Mr. Dipak Jain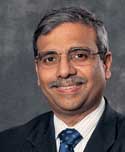 A distinguished teacher and scholar, Dipak C. Jain has been Dean of the Kellogg School of Management from 2001-2009. He brought 25 years experience in management and education to his position at the school's helm.

Jain's journey began in Tezpur, a small city in the Northeastern Indian state of Assam. His parents instilled in him a passion for intellectual inquiry; his earliest ambition was to follow in the footsteps of his grandfather, a schoolteacher. In 1976 he earned a bachelor's degree in mathematics and statistics from Guwahati University – and a host of honors. He was recognized with a Gold Model as Graduate of the Year, while also receiving the Jawaharlal Merit Award from the Indian government. In 1978 he completed his master's degree in mathematical statistics from Guwahati, again earning a Gold Medal as Post-Graduate of the Year. Following graduation he achieved his lifelong dream by becoming an instructor of statistics and operations research at the university; in 1982 the State of Assam named him the Outstanding Educator Award.

When Jain travelled to the United States in 1983 to pursue his PhD in operations research at the University of Texas-Dallas, it was his first visit to the country. His mathematics prowess soon proved a powerful tool for crossing disciplinary boundaries, as Jain began using operations techniques to solve marketing research problems. On the strength of his dissertation he received an offer to join the marketing faculty at the Kellogg School of Management in 1986. His quickly established himself as one of the most popular professors in the MBA program, winning the 1992 Sidney Levy Award for Excellence in Teaching.

Jain has proven himself equally well-regarded as a scholar, publishing more than 50 articles in topics as diverse as Marketing of High-Tech Products and Cross-Cultural Issues in Global Product Diffusion. In 1991 he received the John D.C. Little Best Paper Award from Marketing Science for his work on household purchase timing decisions. He furthered his contributions to the field through a variety of editorial positions with top journals, culminating in his role as Associate Editor for Management Science – the most renowned academic business publication – from 1990 to 1995.

After establishing his intellectual leadership, in 1996 Jain was tapped as Associate Dean for Academic Affairs. He spent five years working directly under Dean Emeritus Donald P. Jacobs to set the agenda for the school's global MBA strategy, curriculum, faculty and research activities. It was also during this time that Jain emerged as a prime example of linking academic scholarship with industry expertise. He has brought his scholarly insights to bear in consulting assignments with top global companies including American Express, Microsoft, Hyatt International and Motorola.

Since his appointment as Dean, Jain has lent his leadership skills to a wide range of organizations. In 2003 he was appointed as a foreign affairs adviser for the Prime Minister of Thailand, where he oversaw a branding study designed to bolster the country's economic profile through tourism. He also serves as a member of the board of directors of Hartmarx Corporation, Deere & Company, and Northern Trust Corporation. He is a former director at United Airlines and Peoples Energy.

In 2007 Jain was asked by Secretary of the Treasury Henry Paulson to develop a strategy on the global expansion of U.S. universities.


Dipak C. Jain
Dean Emeritus Kellogg School of Management
Sandy and Morton Goldman Professor in Entrepreneurial Studies
Professor of Marketing